A friendly, professional diving centre with a personal and flexible approach to our divers and with a passion for diving at all levels.
An established Padi 5 Star Dive Centre.
BSAC,
Padi TecRec  
TDI Dive Centre with a full range of diving courses.
All levels and and ages.
Beginners.
Experienced Divers 
Technical Divers.
Our Instructors are the most experienced and qualified in the area.
Give it a go!
Try dives. 
Daily dive trips to the best diving sites in Cyprus including the world famous Zenobia Wreck.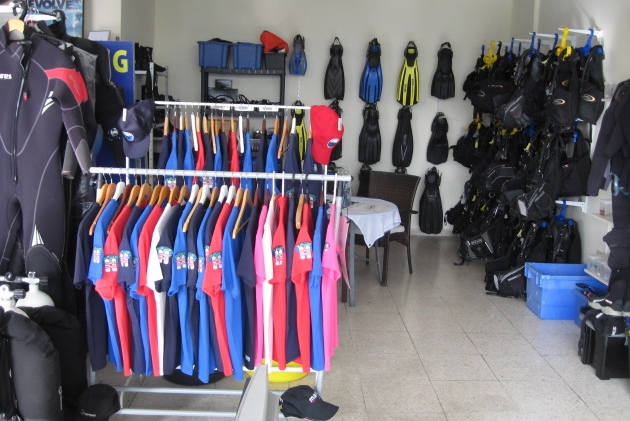 All equipment provided.
Our staff have been diving in Cyprus for years and we are the longest established team in the area by far and one of the longest established in Cyprus.
Our diving experience in Cyprus goes back over 15 years and the Dive Centre has been fully operational for 8 years.
Through our excellent team we are able to offer our divers an extensive range of dive services with courses and diving to suit all levels and ages from beginners to experienced and technical divers.

Our aim is to give our divers the best quality diving and safest instruction in an excellent diving environment. We only teach courses either individually or in small groups of 2-4 people and our dive groups are the same.
Group discounts are available for couples, families, multiple dives and groups.
Cyprus Diving Adventures is located on the main village road just outside the main square.
Cyprus Diving Adventures - Where Every Dive Is An Adventure
PADI 5 STAR, BSAC, TDI & TecRec Recreational & Technical Diving Centre
00357-97661046
www.cyprusdivingadventures.com
info@cyprusdivingadventures.com
Member of the Cyprus Dive Centre Association