By road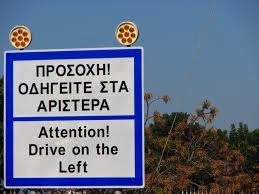 Take the road out of Pathos airport and at the T junction turn right. Follow this road for approximately 500m, you will see a Supermarket on your right. Turn left opposite the supermarket and join the motorway heading towards Limassol.
Follow the road until you come to the Pissouri exit. When you come off the motorway turn right then at the T junction turn right. Follow the road for approximately 1/2 mile and you will see the left hand turn to the village. Turn left here then continue up the hill. You will go around a sharp right hand bend followed by a left hand bend. Turn right opposite the Pandora bar up a steep hill.
Follow this road until you find the football pitch on your right hand side. At the end of the football pitch turn right.
You will find the apartment approximately 100m along the road on your right hand side.         Check availability             Have a question?